Changing The Industry One Roof at a Time
Here at ResCo Roofing, we are changing the industry one roof at a time. We are confident that we can produce and install a quality product on your home at a price you can afford. Where else can you find a roofing company that provides comprehensive maintenance, repairs, and replacement services to residential homes? Our experienced team is dedicated to getting your roof back in shape as soon as possible! We use the highest quality materials and state-of-the-art technological advances available within the industry to provide you with great value in the residential roofing industry.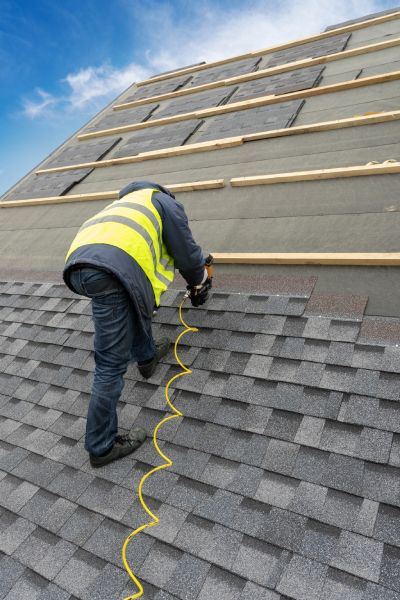 The residential roofing industry has changed dramatically over the years. With new materials, technology, and installation methods, homeowners can upgrade their roofs without sacrificing quality or professionalism. ResCo Roofing is dedicated to providing excellence in customer service, competitive pricing, and a quality product that will stand the test of time.
You Can Have Confidence in Us
We pride ourselves on having great customer service. We know that one of the biggest reasons we have a loyal customer base is that they are treated like family each time they call. Our team provides each homeowner with the knowledge of the products, a detailed estimate, and the expertise to install a new residential roofing system properly. Make sure your home looks great for many years by choosing ResCo Roofing for your next residential roofing project.
Our manufacturer-certified roofer will give you an estimate; we do the work quickly and professionally, keeping your home and family safe.
Contact Us to See How We Can Best Help You
ResCo Roofing provides the highest quality roofing systems to our valued customers. From residential to commercial, we have a wide variety of roofing systems available. Contact us for your free roof inspection at (336) 365-6484.
If you have any additional questions or need further assistance, please feel free to contact us via phone or the "Contact" section on our website.