5 Reasons You Should Hire a Professional Residential Roofing Near Me
When it comes to your home's roof, you want the absolute best. While DIY projects can be quite rewarding and beneficial in some cases, selecting residential roofing near me professionally is much more secure for one of the most important parts of your house. Not only does certified experts understand exactly what service needs to be performed on specific types of roofs, but they also have all the necessary tools and skills needed for successful completion – this makes them trustworthy allies when it comes to restoring or reinforcing an existing structure. Here are five reasons why hiring a professional near you should be a top priority when considering residential roofing work: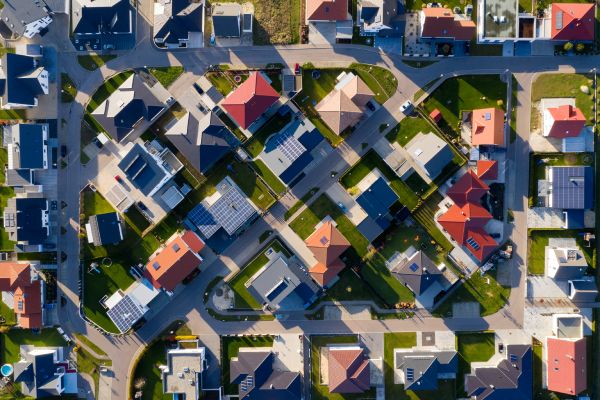 Safety
When it comes to the safety and longevity of your home, hiring a professional roofer is a wise decision. Not only are they experts in their field, but they also have access to the necessary tools and materials to ensure that your roof is installed correctly. A shoddy installation can lead to leaks and other issues down the line, which can be costly and dangerous if left unaddressed. By trusting a professional to handle the job, you can rest assured that your roof will last for many years to come, providing both protection and peace of mind. Don't take any chances when it comes to your home – rely on a professional roofer to do the job right.
Quality Materials
When it comes to your residential roof, investing in quality materials is crucial for its longevity and protection. That's why choosing a professional roofer who prioritizes the use of top-grade components like shingles, gutters, and flashing is non-negotiable. These quality materials are specifically designed to withstand harsh weather conditions and keep your roof intact for years to come. A professional roofer will ensure that these materials are installed correctly, meaning your roof will receive the best care and attention. With quality materials, you can have peace of mind knowing that your roof is well-equipped to handle whatever nature throws your way.
Professional Guidance
When it comes to your home's roof, choosing the right type of roofing materials can be a daunting task. That's why working with a professional roofer is crucial. A professional roofer can provide invaluable guidance on which materials will work best for your climate, preferences, and budget. They are equipped with the knowledge and experience to recommend materials that will not only protect your home but also enhance its curb appeal. With their help, you can rest assured that you are making a sound investment in your home's future.
Savings
As a homeowner, you're always looking for ways to save money while maintaining the integrity of your property. One way to do that is by hiring a professional roofer to take care of your roofing needs. Not only can they accurately estimate the necessary materials, but they also have the expertise to properly install your roof, ensuring that it will last for years to come. By choosing a professional roofer, you can be confident that the job will be done right the first time, saving you both time and money in the long run. Don't trust just anyone with your roofing needs – choose a professional roofer and enjoy the peace of mind that comes with a job well done.
Insurance Coverage
When it comes to insurance coverage for your home's roof, it's important to read the fine print. Some insurance companies may require that you hire a certified residential roofer in order to receive coverage on your home's new roof. While this may seem like an inconvenience, it's actually a benefit. A certified residential roofer has undergone extensive training and has the expertise necessary to ensure that your new roof is installed properly. This ensures that your home is truly protected when you need it most
All in all, hiring a certified residential roofer near you to install your new roof can help ensure the safety, quality, and long-term success of your project. Professional roofers understand how to correctly install materials and can guide you through the decision-making process for selecting the best type of material for your climate. They can provide fast and accurate estimates of material costs and ensure that the job is completed on time, saving you from having to pay additional labor costs due to delays. Furthermore, many insurance providers may require that residential roofs are installed by certified professionals in order for them to be covered—so it pays off to hire a certified professional near you!
806 Green Valley Rd Suite 200 PMB 1009, Greensboro, NC 27408
(336) 365-9484