Expert Advice for Maintaining Your Residential Metal Roofs
If you've recently chosen to upgrade your home with a residential metal roofs, congratulations! Metal roofs offer impressive levels of durability, style, and energy efficiency that can make them an ideal choice for anyone wanting their roofing installed once and not needing to think about it again. That's why we're bringing you today's blog post: Expert Advice for Maintaining Your Residential Metal Roof. From understanding water issues and insulation considerations, through cleaning materials and approaches as well as regular inspections by professionals, in this piece we'll be going over everything you need to know about keeping on top of your metal roof maintenance routine. So if you want peace of mind with regard to how well prepared your home is for the future weather-wise – read on!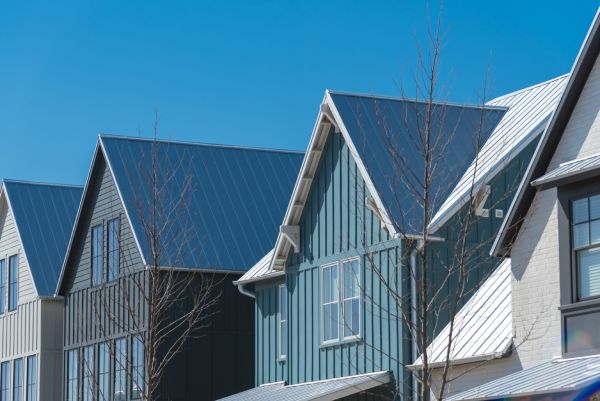 Benefits of Metal Roofing for Residential Homes
Metal roofing is rapidly growing in popularity for residential homes and for good reason. One of the key benefits of metal roofing is its durability and longevity. Unlike traditional asphalt shingle roofs, metal roofs can withstand harsh weather conditions such as hail, high winds, and heavy snow without sustaining damage. This means fewer repairs and replacements, resulting in significant cost savings over time. Additionally, metal roofs are eco-friendly, as they are made from recyclable materials and can be reused at the end of their lifespan. They also provide excellent energy efficiency, reflecting heat and reducing cooling costs during the summer months.
What to Look for When Shopping for a Metal Roof
When it comes to shopping for a metal roof, it's important to know what to look for to ensure you're getting the best quality and value for your money. The first thing to consider is the type of metal used – some popular options include aluminum, steel, and copper. Next, you'll want to check the thickness of the metal, also known as its gauge. Thicker gauges offer more durability and a longer lifespan for your roof. Other factors to consider include the finish of the metal, as well as any coatings or treatments that add extra protection against corrosion and other environmental factors.
Maintenance Tips to Keep Your Metal Roof Looking New
Metal roofs are known for their durability and longevity, but like any other part of your home, they require regular maintenance to stay in top condition. By following a few simple tips, you can keep your metal roof looking new for years to come. One important step is to regularly clean your roof to remove any debris or build-up that can lead to corrosion. It's also important to inspect your roof for any signs of damage, such as dents or scratches, and promptly address any issues. Finally, consider applying a protective coating to your metal roof to help prevent damage from the elements.
Common Problems and How to Troubleshoot Them
As professionals, we often encounter common problems in our work that may cause frustration and delay in delivering our expected outcomes. One of the most common problems we may experience is system crashes or malfunctions that occur unexpectedly. Troubleshooting such problems may seem daunting, but with a professional approach, it can be resolved effectively. A few steps to consider include checking for updates or patches that may fix the issue, ensuring all hardware components are properly attached, and reinstalling the software or system if necessary.
The Cost of Installing a Residential Metal Roof
Residential metal roof installation is a wise investment that can last up to 70 years with minimal upkeep. The upfront cost may seem daunting, but the long-term benefits far outweigh the initial expense. Metal roofs are durable, energy-efficient, and environmentally friendly. They can withstand harsh weather conditions, including strong winds and heavy rain. Plus, they reflect heat from the sun, keeping your home cooler and reducing your energy bills. Additionally, metal roofs are made from recycled materials and are 100% recyclable at the end of their lifespan.
In conclusion, residential metal roofs offer many benefits for homeowners looking for an upgrade. Metal roofs offer excellent protection from the elements and have a much longer life expectancy than traditional roofing materials. When shopping for a metal roof, make sure to consider the material's gauge and coating, as well as any warranties or guarantees that come with the product. With these factors in mind, homeowners should be able to make an informed decision about their roofing needs. Finally, if you still have questions about residential metal roofing, it may be worth consulting a professional roofer for more information. Good luck and happy remodeling!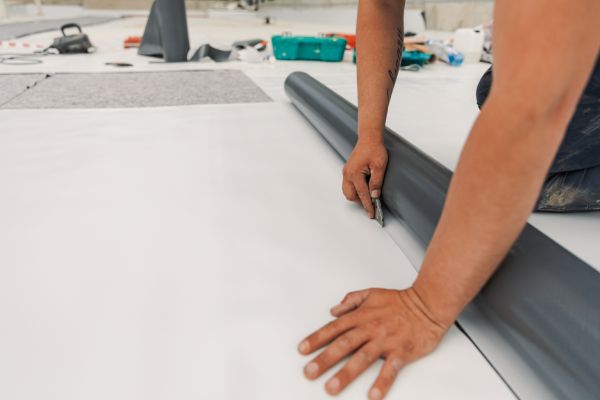 806 Green Valley Rd Suite 200 PMB 1009, Greensboro, NC 27408
(336) 365-9484