How to Choose the Right Residential Roofing Contractor Near Me
Choosing the right residential roofing contractor near me can be a daunting task, but it's an important decision that requires research and thoughtfulness. It's never a good idea to just choose the first or biggest option you find without considering all of your options. When looking for a residential roofing contractor near me, remember that looking into customer reviews, certifications from professional organizations such as NRCA (National Roofing Contractors Association), as well as references from friends or family can help ensure success with your upcoming roof replacement or repair job.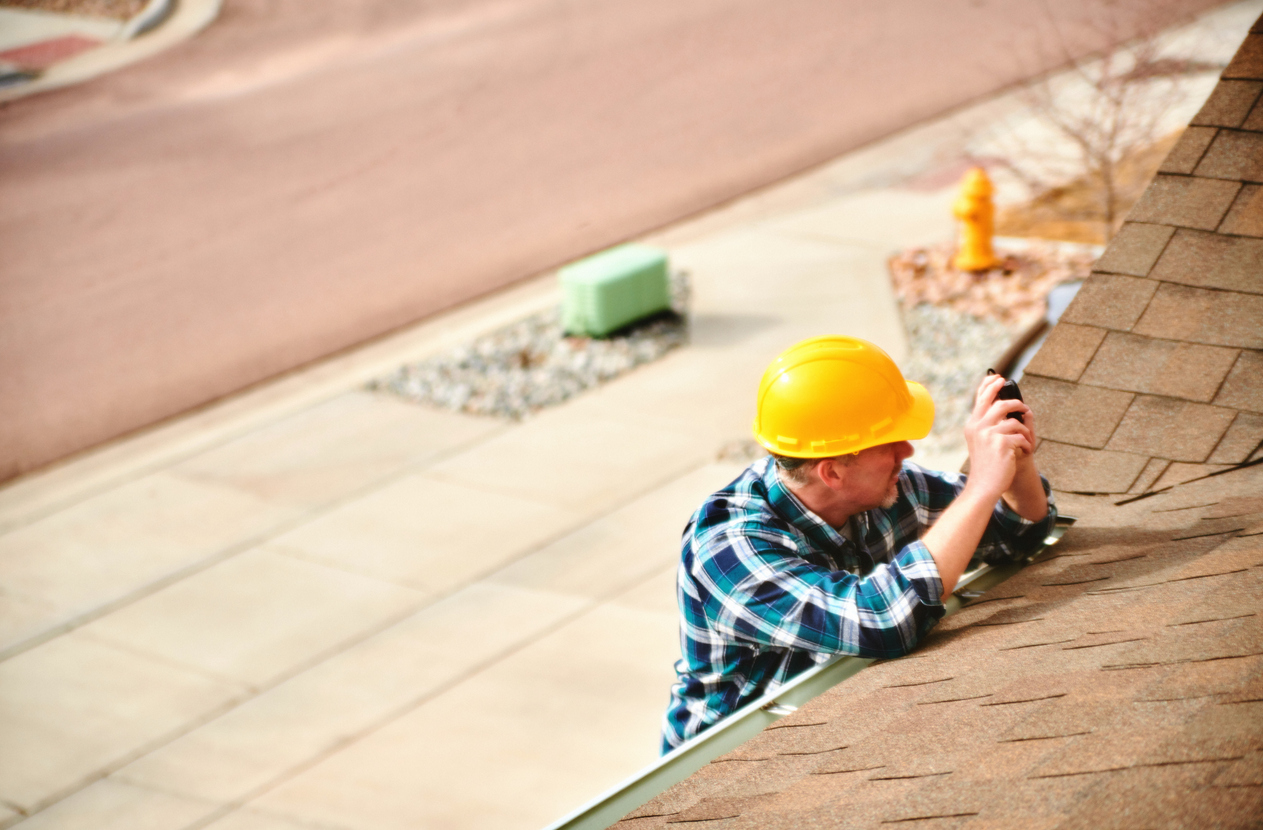 Research local contractors
When it comes to finding reliable contractors for your residential roofing project, it's important to do your research. Online reviews can provide valuable insight into the quality of a contractor's work and the level of their customer service. Additionally, asking friends and family in the local area for their recommendations can be a great way to find a contractor you can trust. By taking the time to gather information and feedback, you can ensure that you make an informed decision and select a contractor who will help you for a better roofing project. Remember, investing the time upfront to find a reputable roofing contractor can save you time, money, and headaches down the road.
Get quotes from multiple contractors
When it comes to finding the perfect contractor for roofing services, it's important to do your due diligence. Getting quotes from multiple contractors and comparing prices and services can save you time, money, and headaches in the long run. By doing your research, you can find the best fit for your specific needs and budget. A professional residential roofing contractor should be able to provide you with detailed information about their services and pricing, as well as references and a portfolio of their work. Don't settle for the first contractor you come across – take the time to weigh your options and make an informed decision that you'll be happy with for years to come.
Ask questions during interviews
When it comes to conducting interviews for potential roofing contractors, it is important to ask the right questions in order to ensure that you choose the right candidate for your project. Some key questions to ask during an interview include digging into their past experience on similar projects, understanding any licensing or certification requirements they hold, verifying their insurance coverage, and clarifying their project timeline and cost estimates. By asking these questions, you can gain a better understanding of their qualifications and level of expertise, which will help you make an informed decision on who to ultimately hire. Remember, thorough research and questioning during the interview process can save you time and money in the long run by avoiding potential mistakes during roofing project and delays.
Make sure the contractor is professionally certified
Hiring a professional contractor is crucial to ensure your roofing runs smoothly and safely. Before bringing anyone on board, it's important to verify that they have all the qualifications and certifications required by your state. Not only does this ensure that they have the appropriate training and education, but it also shows that they take their job seriously and are committed to delivering quality work. By doing your due diligence upfront, you can rest easy knowing that your project is in good hands with a certified professional contractor.
Check references
As a homeowner or business owner, it's important to prioritize quality work when hiring a contractor for your roofing project. One way to ensure their work meets your expectations is to check their references. Contacting previous customers is a valuable step in gaining insight into their level of satisfaction with the contractor's work. By doing so, you can assess their professionalism, punctuality, communication skills, and overall quality of work. While it may take some extra effort, it's a crucial step in making an informed decision and avoiding potential headaches. Remember, a little research goes a long way in selecting the right contractor for your project.
It's important to take the time to find the right roofing contractor for your project so that you get quality results. With careful research and due diligence, you can trust that whomever you choose will handle your project with care and precision. This is one of the most important investments in home improvement and maintenance so make sure to take it seriously. Happy roofing!
806 Green Valley Rd Suite 200 PMB 1009, Greensboro, NC 27408
(336) 365-9484