Roof Installation Near Me Lexington NC
The roof of your home is the first line of defense against the harsh elements of nature. It shields you and your loved ones from the blazing sun, heavy rains, and snowstorms. But beyond its functional importance, a well-designed roof can significantly enhance the overall aesthetic appeal of your home and boost its value. That's where a professional roof installation service becomes essential in Lexington NC. With their expertise and experience, they not only provide top-quality roofing solutions but also transform your home with style. And the best part? You don't have to look far to find one. Simply search for "roof installation near me," and you'll be on your way to a stunning roof that will make your home the envy of the neighborhood. So, why wait? Let's dive in and explore how professional roofing experts can elevate your home's quality and style with their unmatched services!
Why Roof Installation is an Essential Home Improvement 
Roof installation is a critical aspect of home improvement that should never be underestimated or ignored. Not only does it protect your home and loved ones from harsh weather conditions, but it also enhances the overall aesthetics and value of your property.
A well-built and secure roof provides reliable shelter against the elements, preventing costly repairs and potential damage to your home in the long run. By incorporating high-quality roofing materials during the installation process, you can ensure longevity and durability, sparing yourself the stress and expenses associated with frequent repairs or replacements.
Another compelling reason to prioritize roof installation is its impact on energy efficiency. A professionally installed roof acts as a barrier, regulating the temperature within your home and reducing reliance on HVAC systems. Modern roofing materials, such as metal roofing or energy-efficient shingles, boast insulation properties that effectively minimize energy expenditure and subsequently cut down on monthly utility bills.
Furthermore, a new roof establishes a solid foundation for home safety and maintenance. Outdated or damaged roofs pose risks such as water damage, electrical hazards, and mold growth, putting your family at potential harm. Upgrading your roof not only safeguards your loved ones but also eliminates the need for costly repairs and replacements down the line.
Prioritizing roof installation is crucial for ensuring the long-term security, energy efficiency, and maintenance of your home. By investing in quality materials, professional installation, and proactive maintenance, you can enjoy a safe and comfortable living environment while increasing the value of your property.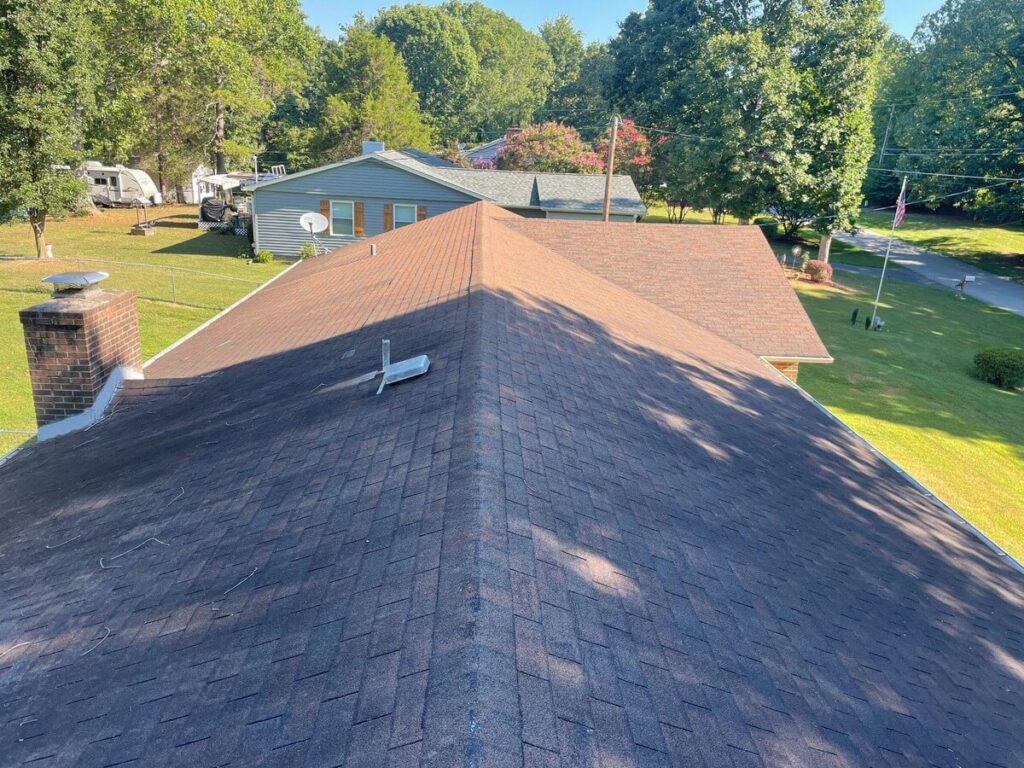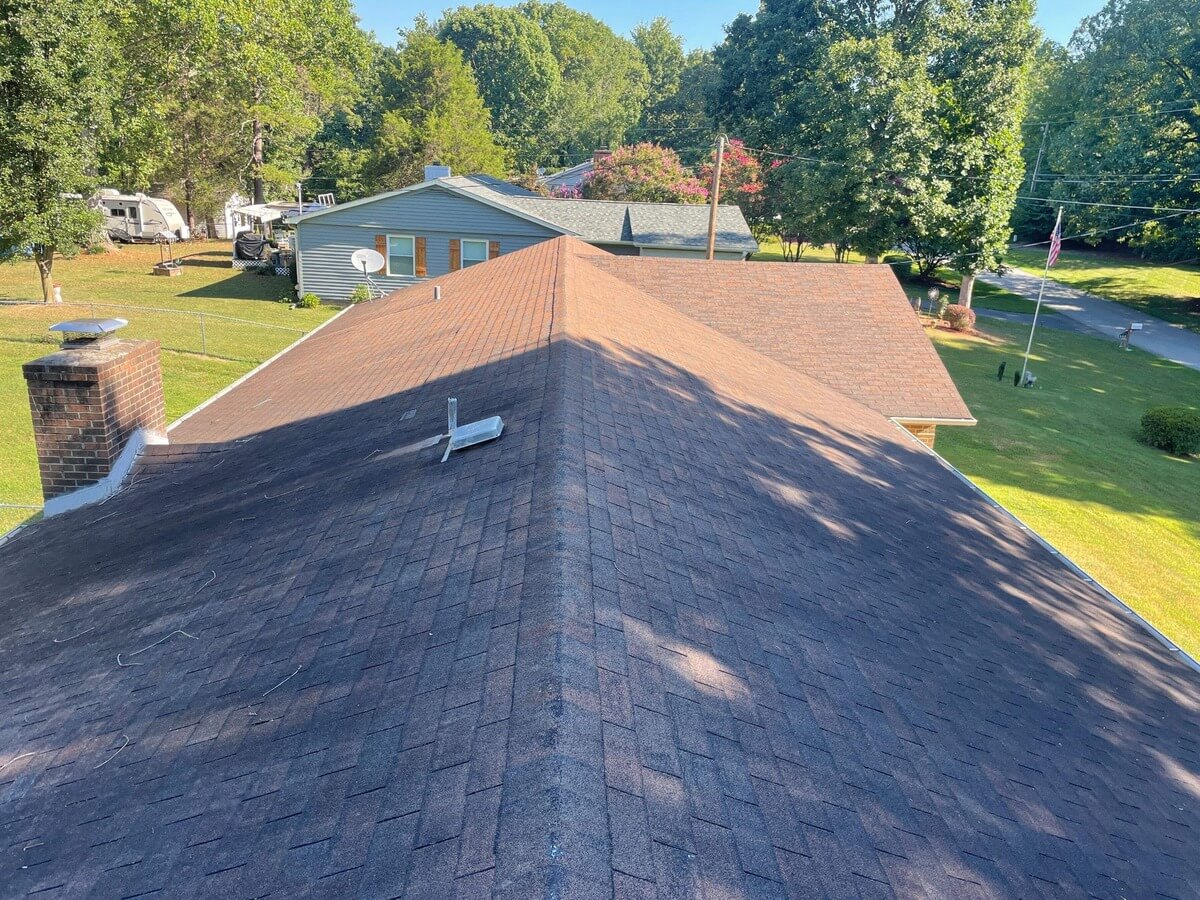 Understanding the Different Types of Roofing Materials and Their Benefits  
When it comes to roofing materials, there is no one-size-fits-all solution. Each type of material offers unique advantages and caters to different needs and preferences. Let's explore some of the popular options available:
Asphalt Shingles:

Widely recognized for their affordability, durability, and versatility, asphalt shingles are a popular choice among homeowners. They come in various colors and styles to complement different architectural designs. With minimal maintenance required, asphalt shingles have a lifespan of 20-30 years.

Metal Roofing:

With exceptional durability and longevity ranging from 40 to 70 years, metal roofing is gaining popularity in the market. It provides excellent protection against extreme weather conditions, such as heavy rains and snowstorms. Additionally, metal roofing reflects sunlight, reducing energy costs during summers.

Wooden Shakes:

For those looking to achieve a natural and rustic aesthetic, wooden shakes are an ideal choice. Not only do they offer excellent insulation properties, but they are also environmentally friendly. With proper maintenance, wooden shakes can last up to 30 years.

Clay Tiles:

Known for their durability and fire resistance, clay tiles can last up to an impressive 100 years when properly installed and maintained. They also provide excellent insulation, making them well-suited for hot climates.

Slate Roofing:

With its elegant and timeless appearance, slate roofing is a highly sought-after option. It boasts a lifespan of over 100 years when installed and maintained correctly. In addition to providing excellent protection against fire, wind, and hail, slate roofing adds a touch of sophistication to any home.
When considering the ideal material for your roofing needs, it is advisable to consult with a professional roofing expert. They can assess your home's style, location, and budget to provide expert guidance. Additionally, these professionals can oversee the installation process to ensure a flawless finish, transforming the exterior of your home.
Choosing the right roofing material is crucial for both functionality and aesthetics. With various options available, you can select the one that best suits your needs for long-lasting beauty and protection.
Features to Look Out For in Quality Roofing Materials 
Investing in high-quality roofing materials is of utmost importance when it comes to roof installation. Let's explore the key features you should consider when selecting the best material for your roof.
First and foremost, durability is crucial. You need a roofing material that can withstand harsh weather conditions and minimize the risk of damage or wear and tear. Look for materials backed by extended warranties and known for their longevity.
Energy efficiency is another vital factor to consider. Opting for a material with excellent insulation properties can significantly reduce energy consumption and costs. So, prioritize materials that offer superior insulation.
Of course, the aesthetics matter too. Your roof is a prominent feature of your home's exterior, so it's crucial to choose a material that complements the overall design. Consider options that give you a variety of colors, textures, and styles to select from.
Effortless maintenance is essential for the long-term functionality of your roof. Look for materials that require minimal upkeep, such as metal or asphalt shingles. Regular maintenance will help prolong your roof's lifespan and keep it in excellent condition.
Furthermore, fire resistance is a top priority for the safety of your property and loved ones. When selecting roofing materials, opt for options with high fire resistance ratings to ensure maximum protection.
In summary, investing in high-quality roofing materials is key to the long-term security, energy efficiency, and maintenance of your home. Take the time to research and consult with professionals to select the best material that suits your needs and budget.
Remember, choosing the right roofing material is a significant decision that shouldn't be taken lightly. By considering these vital factors and seeking expert advice, you can make an informed and confident choice for your roof installation.
Enhancing Your Home's Appearance After a Roof Installation
Investing in a new roof installation requires both time and financial resources, necessitating an equally important focus on improving the appearance of your home to complement its fresh look. By adding thoughtful finishing touches, you can transform your property into an inviting environment that not only beautifies but also increases its overall value.
One of the most effective ways to enhance your home's look is to consider installing new gutters and downspouts. This simple addition not only improves functionality but also adds a unique touch to the roof's overall appearance. Opt for gutters and downspouts that seamlessly match your home's roofing material and color, creating a harmonious blend that elevates the visual appeal of your property.
In addition to updating your gutter system, painting your home can work wonders in rejuvenating its exterior aesthetics. A fresh coat of paint not only revitalizes the overall look but also enhances curb appeal. With a wide array of colors to choose from, carefully select a hue that complements your roofing material and color scheme. Keep in mind that besides its visual impact, repainting your home provides a protective layer against harsh weather and other external threats, thereby increasing the durability of your investment.
To truly elevate your property's appearance, consider incorporating natural elements like plants, trimmed bushes, or flowers. Inexpensive yet highly effective, plants add depth and character to your home. They create a refreshing ambiance and enhance the overall beauty of the surrounding landscape. Prioritize selecting plants that thrive in your particular region, ensuring they flourish and contribute to the captivating and complete look you desire.
After your roof installation, taking the time to enhance your home's appearance is crucial. By focusing on details like gutter installation, painting, and incorporating natural elements, you can transform your property into a visually appealing and complete package. Not only will these measures make your home more enjoyable and inviting, but they will also significantly increase its overall value.
Tips and Resources for a Smooth, Hassle-Free Project Completion 
Roof installation is a significant and meticulous project that requires thorough planning and flawless execution. To ensure a smooth and hassle-free experience, here are valuable tips and resources for you to consider:
Research and Compare Roofing Materials:

Take the time to explore various roofing materials and find the perfect fit for your home. Consider factors such as durability, energy efficiency, maintenance requirements, and aesthetic appeal. Careful selection will guarantee a roof that not only lasts but also enhances the overall look and value of your property.

Seek Expert Advice:

Don't hesitate to seek recommendations from friends, family, or consult with professional roofing contractors. Their expertise can guide you in making informed decisions about materials and installation methods. They can also provide detailed cost estimates, helping you establish a practical budget for your project.

Obtain Necessary Permits and Approvals:

Before embarking on the project, ensure you have obtained all the required permits and approvals from local authorities. This step eliminates any potential delays or complications during the installation process, keeping the project on track and within compliance.

Prepare Your Home:

Prepare your home for the installation process by clearing any obstacles and creating a safe working environment for the roofing team. Remove any fragile items or vehicles near the house to minimize any potential damage. This thoughtful preparation ensures a smoother workflow and helps the team complete the project more efficiently.

Maintain Clear Communication:

Regular and open communication with your roofing contractor is crucial. Keep the lines of communication open throughout the installation process to ensure the project progresses as planned. Address any concerns or changes promptly to avoid any misunderstandings or unexpected surprises.
By implementing these valuable tips and utilizing available resources, you can ensure a successful and stress-free roof installation process. Remember, investing in high-quality roofing materials and collaborating with reputable professionals is paramount to achieve a long-lasting and visually appealing roof for your beloved home.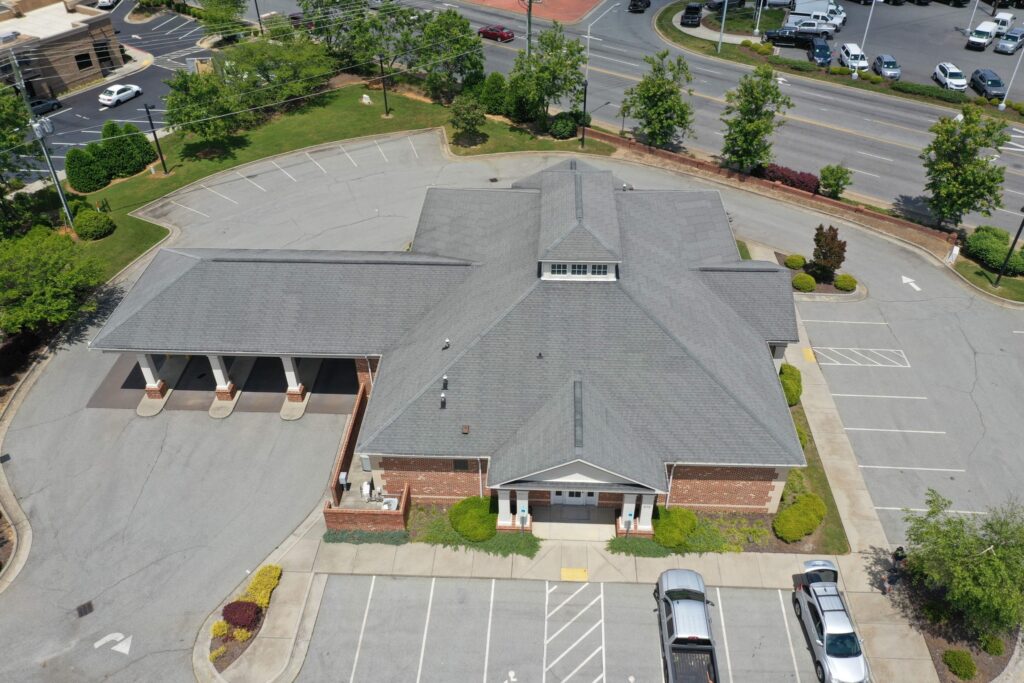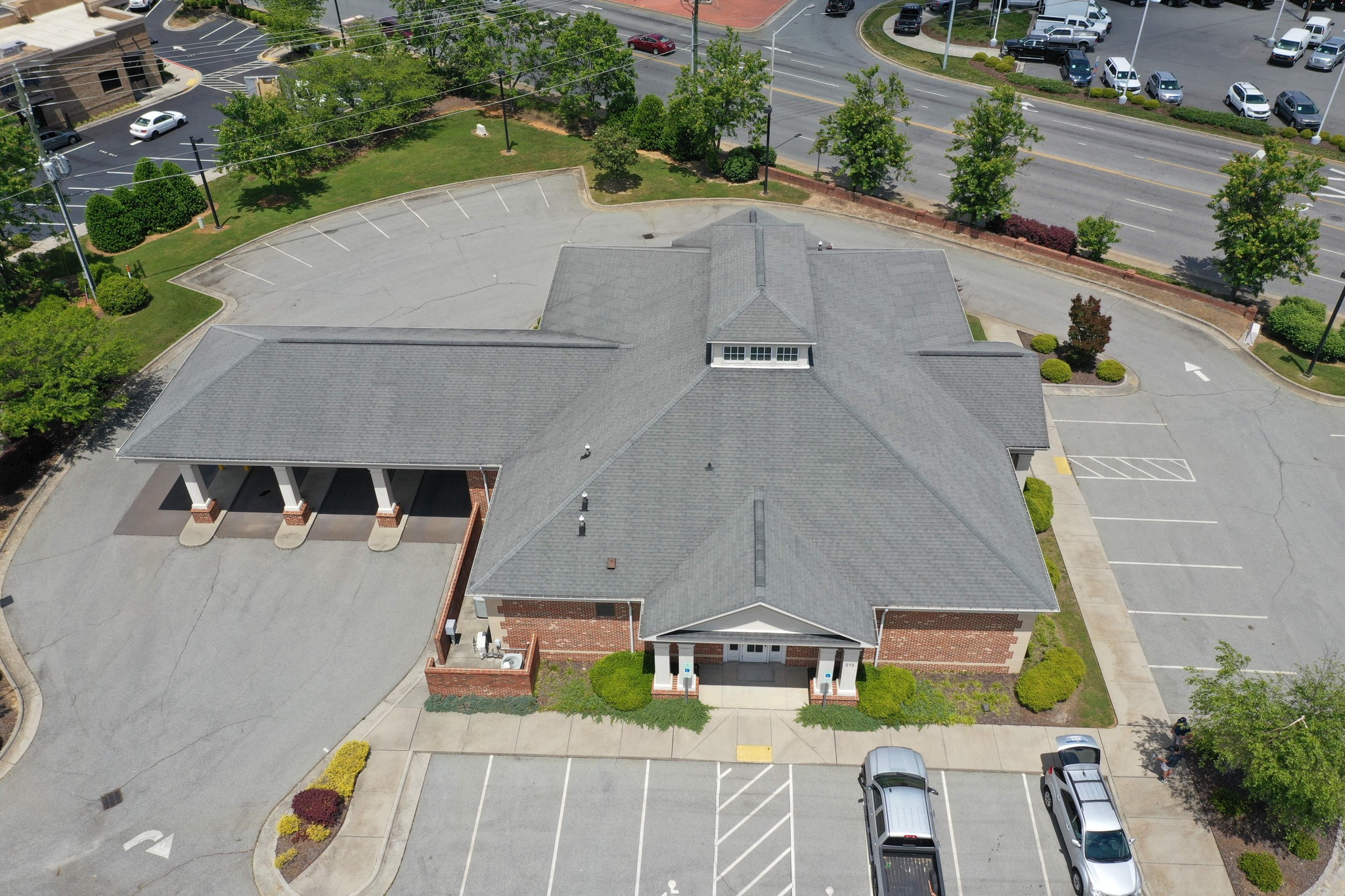 How to Choose a Reliable, Professional Roofer Near You 
Selecting the optimal roofing material for your home is just the beginning of your journey. Next, you need to find a competent and dependable roofer in your area to execute the installation process seamlessly. Here are some key factors to consider when you embark on this quest:
Evaluate credentials and qualifications:

It is imperative to ensure that the roofer you choose possesses the necessary licenses, certifications, and insurance coverage. These credentials validate their expertise and knowledge, safeguarding you against any liabilities in case of accidents or damages during the installation.

Seek referrals and references:

Harness the power of word-of-mouth recommendations from friends, family, and neighbors as they can provide reliable insights. Additionally, ask the roofer for references from their previous clients, enabling you to assess the quality of their work and gauge customer satisfaction.

Emphasize experience and expertise:

Prioritize roofers with extensive experience in the industry, as they are equipped to handle even the most intricate roof installations. Request to review their portfolio or inquire about examples of their past projects to gauge their proficiency.

Obtain multiple quotes:

Solicit quotes from different roofers to effectively compare their prices, services, and warranties. Exercise caution when evaluating significantly high or low bids, and clarify any ambiguities regarding the inclusions within the quotes.

Communicate and prioritize customer service:

Opt for a roofer who excels in communication, attentively listens to your concerns, and promptly responds in a professional manner. This quality is paramount in ensuring a smooth installation process and effectively addressing any potential issues that may arise.

Conduct thorough research:

Dedicate time to thoroughly researching potential roofers by perusing online reviews and ratings from previous clients. This due diligence will provide valuable insights into their reputation, work quality, and level of customer satisfaction.
By meticulously considering these aspects and conducting comprehensive research, you will be able to locate a dependable and professional roofer nearby. Remember, making an informed decision and entrusting the task to experts is vital for the long-term safety and value of your home. Therefore, choose wisely and embark on an exceptional roofing experience.
Investing in a new roof for your home is a considerable undertaking, but with the right approach and resources, the process can be smooth and rewarding. By conducting thorough research and collaborating with reputable professionals, you can ensure a beautiful and durable roof that will enhance the overall look of your property while also increasing its value. Remember to prioritize quality over cost and maintain clear communication throughout the installation process for optimal results. Here's to a successful and stress-free roofing project!  So, never hesitate to take care of your home by upgrading it periodically as it not only adds value to your property but also creates an inviting and comfortable living space for you and your loved ones. With these valuable tips and resources at hand, you are now equipped to embark on an exceptional roofing experience. Good luck!  So, don't wait any longer, start your journey towards a beautiful and functional roof for your home today.