Residential Roofing Insurance Claims, the ResCo Roofing Way
Our specialists can smooth out the entire residential roofing insurance claim process with fast and accurate appraisal, scheduling of workers' arrival at the job site, and approval for materials. Get a free consultation from one of our representatives about our top brands, styles, and colors for your home roofing.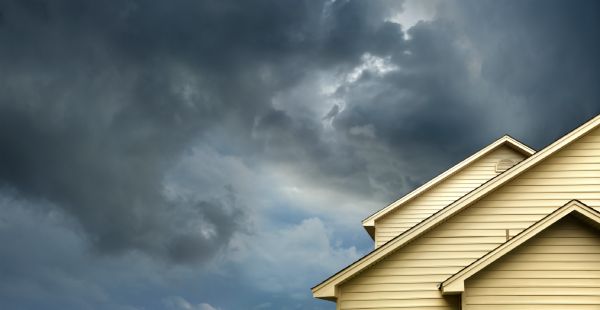 Roof damage is a severe issue. Unfortunately, it can happen to anybody at any time. To prevent unexpected events from becoming a significant problem, you need an insurance policy to protect you against the unforeseen.
At ResCo Roofing, we know how important your home is. We pride ourselves on quality workmanship and professionalism, whether roofing insurance claim work or a minor repair. Our team is fully insured and trained in the latest innovations in roofing technology to ensure you get the service you deserve.
If you've been through a storm and need to file a roofing insurance claim, we want to help you get back to normal as quickly as possible. We can also help with your re-roofing process in case you are looking to increase your home's value or upgrade.
If you own a home, chances are you will have to make a roofing insurance claim at one point or another. As an independent roofing contractor, we do not represent any insurance companies; we are here for you and offer different insurance claims that ensure rapid response and a personalized process.
What Is a Deductible?
A DEDUCTIBLE IS EVERY OWNER'S FINANCIAL RESPONSIBILITY…
When filing an insurance claim for a roof replacement, every owner should understand that there is going to be an insurance deductible that will need to be paid in full by the owner. A deductible is the owner's financial responsibility after the roof has been approved for a replacement or a repair.
THE IMPORTANCE OF COLLECTING DEDUCTIBLE…
Very often we get customers asking if they could get their roof replaced without paying the deductible. Unfortunately, the answer to that question is "No". The deductible needs to be collected in order for us to proceed with the roof replacement.
Today it is easy to find roofers that will offer their customers a new roof without collecting the deductible payment. However, they are not doing the owners a favor by not collecting the deductible. Most of the time these types of roofers will cut corners and cheap out on the roof materials which will turn out to be a problem for the homeowners in the long run.
The roofers who are not collecting the deductible are also committing insurance fraud. When homeowners hire a roofer who offers them a roof without collecting the deductible they are automatically taking part in a crime.
DEDUCTIBLE DONATIONS…
ResCo Roofing Company treats Deductibles a little bit differently.  We take a portion of that deductible and make a donation on your behalf to one of our pre-approved charities.  If you happen to have a charity that you work with we can make that same donation to your organization of choice. *As long as that organization is in good standing in the community and aligns with company values.  We do reserve the right to decline the selection if it does not meet the 501C3 guidelines.   **See below for our list of approved Charities.
Contact Us
Contact us today to discuss roofing insurance claims or to schedule a free inspection.