A Comprehensive Guide to Choosing a Residential Roofing Repair Service
Whether you're facing leaky shingles or need an entire roof replacement, choosing a residential roofing repair service to take care of your residential roof repair needs is critical. Not only are you protecting your investment in one of the most important structures of your home, but also ensuring that the job is done professionally and safely. This can be especially challenging during times such as hiring a contractor during pandemic precautions. That's why this blog post – A Comprehensive Guide to Choosing a Qualified Roofer for Your Residence – is a helpful guide that explores all aspects of finding competent professionals with quality track records who you can trust with repairing or replacing your rooftop and its components properly.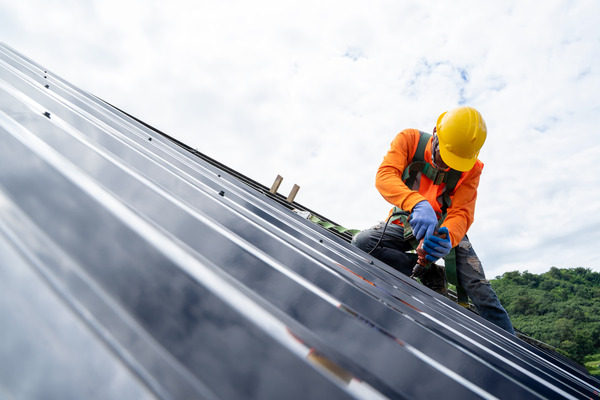 Determine What Type of Repair Work is Needed
When it comes to repairing something, it's important to determine the type of repair work that is needed before getting started. Whether it's a malfunctioning appliance or a leaky faucet, understanding the specific problem is crucial in order to fix it properly. As a professional, go through your roof inspection and understand your requirement of hiring roofing service. This can help you determine the root cause of the problem and choose the appropriate repair method to ensure a successful outcome. So, take the time to thoroughly examine the issue and use your expertise to determine the best course of action for repair work.
Research Local Roofers and their Credentials
As a homeowner, it is important to ensure that your roof is in good condition and that any repairs or replacements are carried out by reputable roofers. In order to research local roofers and their credentials, begin by checking online reviews and ratings from previous customers. This will give you an idea of the level of quality and professionalism provided by each roofer. Additionally, verify that the roofer is licensed and insured, as this ensures that they meet certain standards of expertise and safety. Checking with professional associations and organizations, such as the National Roofing Contractors Association, can also provide insight into a roofer's credentials and qualifications.
Ask for Proof of Insurance and Licensing
As a professional and responsible individual, it's essential to always ask for proper documentation, especially when it comes to insurance and licensing. Whether you're hiring a contractor, working with a new business partner, or simply looking for a service provider, taking a moment to ask for proof of insurance and licensing can save you from potential legal and financial troubles. By doing this, you can ensure that you're working with individuals or companies that follow regulations and are covered in the event of an accident or mishap.
Get Multiple Bids from Different Companies
To ensure you are getting the best value for your money, it's always a smart move to get bids from multiple companies before making a final decision. By doing so, you can compare services, prices, and offerings to see which company fits your needs and budget the best. Not only will you be able to make a more informed decision, but you'll also have peace of mind knowing you've researched all of your options thoroughly. When it comes to choosing the right company, it's never a good idea to settle for the first one that comes along – take the time to get multiple bids and make an informed choice.
Consider Their Experience Level and Quality of Workmanship
When it comes to selecting a contractor for roofing service, it's important to consider both their experience level and quality of workmanship. An experienced contractor will have the knowledge and skills to get the job done right the first time, saving you time and money in the long run. Additionally, a contractor who takes pride in their work and produces high-quality results will ensure that your project looks its best and meets all of your expectations. Don't settle for less than excellence when it comes to your project – choose a contractor with a proven track record of success and a commitment to delivering top-notch results.
A residential roofing repair is a big investment that should not be taken lightly. Doing your research and taking your time to find the right roofing services can make all the difference in the results. Make sure you consider the type of repair needed, check credentials, ask for proof of insurance and licensing, ask for multiple bids, check experience level and workmanship quality, and verify warranty coverage and payment options when selecting a roofer for your residential repair project. Taking these steps will help you ensure that your residential roofing project is done correctly and on time with no surprises.
806 Green Valley Rd Suite 200 PMB 1009, Greensboro, NC 27408
(336) 365-9484