Why Hire a Roofer to Install Roof?
Roofers have the skills to skillfully repair or install roof made from shingles, metal or tiles. They know how to inspect your roof and can quickly identify problems, saving you money on costly repairs down the road.
Unlock your gates: Roofers need access to your yard for ladders and equipment. Be sure to mark or cover any plants that are particularly delicate or expensive to protect them from dropped shingles.
Safety
A roofer's job is very physically demanding. They are constantly moving around on the roof, lifting heavy materials and working on high surfaces. This is why it is important to make sure that the roofing contractors you choose have a good safety record.
Check if your roofers have insurance, licenses, and reviews. Also, do not be fooled by those who appear after a storm and say they are local experts. These are probably storm-chasers and if you hire them you might be in trouble when something goes wrong with your roof.
Also, reputable roofers will not act offended when you ask for their qualifications, testimonials, process and guarantees. If you feel that a particular roofer is being rude or dismissive, this may be a sign that they are hiding something. You should also check to see if your roofers are pulling permits for each project. If they are not, this could be a sign that they are cutting corners or violating building codes and your homeowners' insurance company might drop coverage for you if they find out.
Time
Roofers have a wide range of skills. They must be able to follow safety standards and complete work within a set timeframe. They also need to be able to communicate with other people and supervise others on the job site.
Make sure you have a clear path around your house: Roofers will need to walk all the way around your home and access the roof from different sides. This will take them a good amount of time, especially if there is furniture or children's toys to move out of the way. Falling asphalt shingles and other debris could damage these items.
Mark any plants that need special care. You can place netting over them, but you should also put a tarp over your flower beds and other plants so that the roofers don't accidentally step on them. You should also cut your grass: It's easier for the roofers to find hidden nails in short grass.
Money
Roofers are paid fairly well because they do difficult work that protects people and property. They also have to deal with all kinds of weather, which can make their job more challenging.
A roofer's responsibilities include preparing the job site, taking measurements, and installing roofing materials such as asphalt shingles or tiles. They can also install flashing and vents and seal joints and seams. If there are existing layers of shingles, they must remove them before installing the new layer.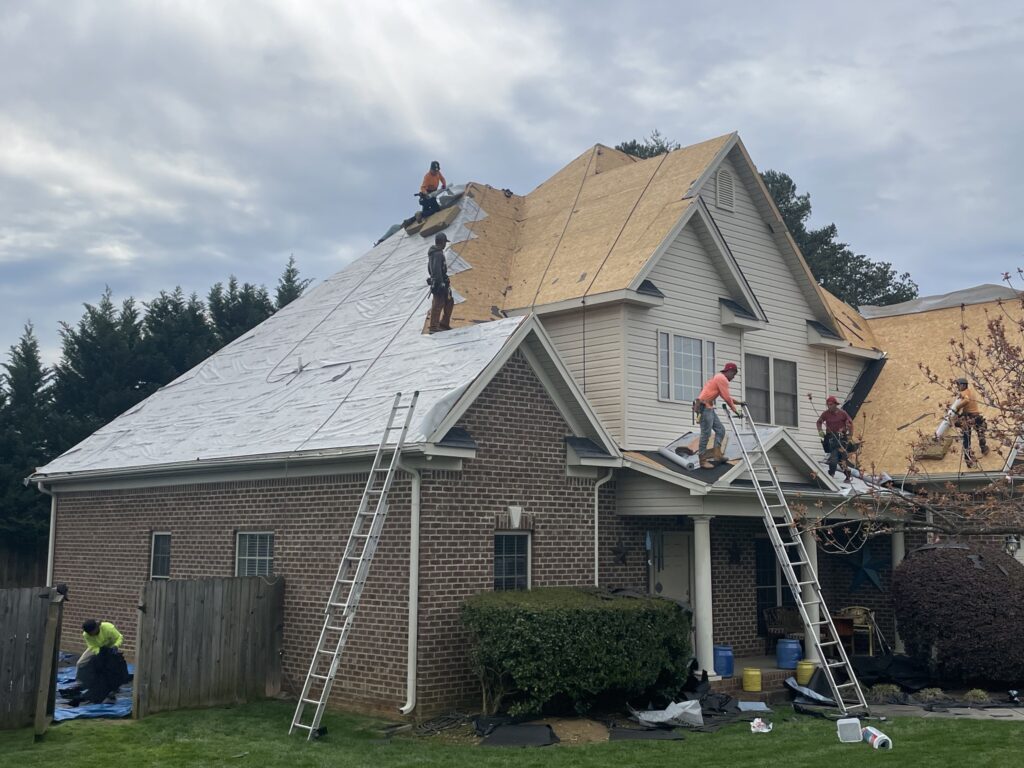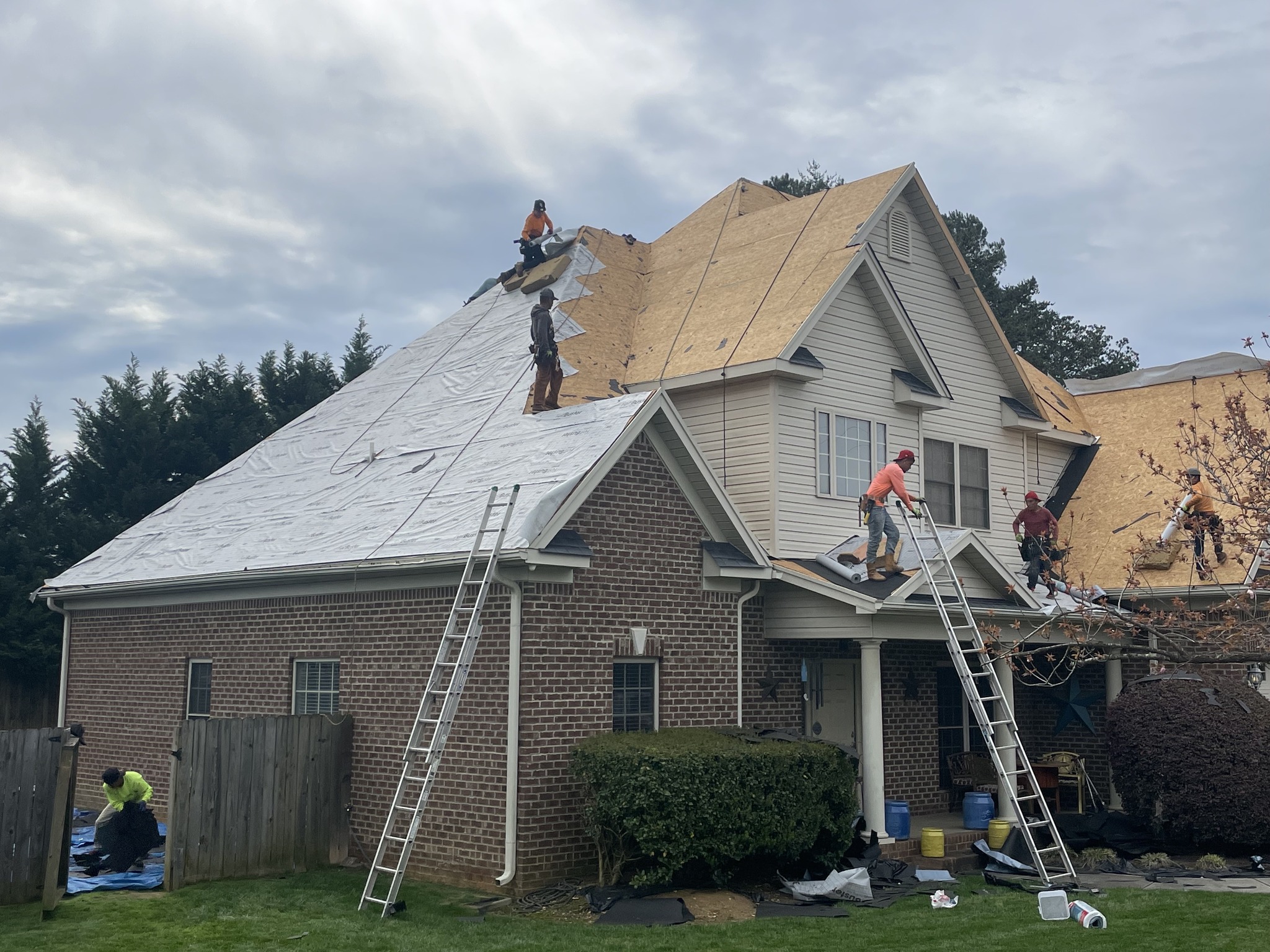 Expertise
A roofer can help you install your roof in a safe and efficient manner. They have years of experience working on different kinds of roofs, and are familiar with all the common roofing materials. They can also assist you in choosing the best roof for your home.
Before beginning work, a good roofer will inspect the site to ensure that it is safe and free from hazards. They will also take measurements and determine the amount of materials needed for the job. They will then prepare the roof for installation by removing any old roofing materials, cleaning the area and repairing any damage.
A good roofer will follow all the guidelines set out by the manufacturer of the roofing material they are using, as doing otherwise can void any warranties. They will also be cautious when working on the roof, as falling from a height is a serious safety risk. They will use a ladder with a secure base and a safety harness to avoid any injuries.
806 Green Valley Rd Suite 200 PMB 1009, Greensboro, NC 27408
(336) 365-9484