Spray Polyurethane Foam System
Spray Polyurethane Foam (SPF) is a seamless barrier system that insulates and water proofs your roof to save energy costs. Many building owners find the system provides a lightweight, reliable barrier that not only with stands the test of time, but is also financially advantageous. Increases energy efficiency and lowers utility expense with a cool, white, reflective surface and an insulation value of R-6.3 perinch of thickness.  Stops leaks, Stops lateral water movement, Simplifies repairs – most damage can be fixed with a caulk gun and coating, xtends the life of yourroof.  The average roof absorbs a large portion of the sun's ultraviolet rays as heat.  Our white SPF Roofing System reflects 85% of the sun's heat, cooling your building and saving you as much as 30% in air conditioning costs.​​​
Metal Roof Restoration
What is Metal Roof Restoration? A complete waterproofing system for metal roofs that inhibits rust, stops leaks, and provides an energy efficient, long lasting, and attractive finish coat for years of service. All seams are strengthened with fabric reinforcement embedded into our acrylic elastomeric roof coating. Exposed fasteners are sealed from the elements with premium caulking. The entire roof surface is protected with one of Our industry leading roof coatings. The system is an effective method for preserving an existing metal roof without the need for costly metal repair or replacement. What can this MR System do for you? • Stop leaks at seams where they most occur • Extend the life of your roof • Overcome metal design flaws • Reduce air conditioning costs. Prevents leaks- ​Our  MR System protects your metal roof from
the elements with a highly durable, seamless membrane. Stop leaks where they occur most by sealing all seams, fasteners, and penetrations with a combination of the best acrylic elastomeric coatings on the market, strengthened with fabric reinforcement. This ensures that the elements cannot get to your most valuable items.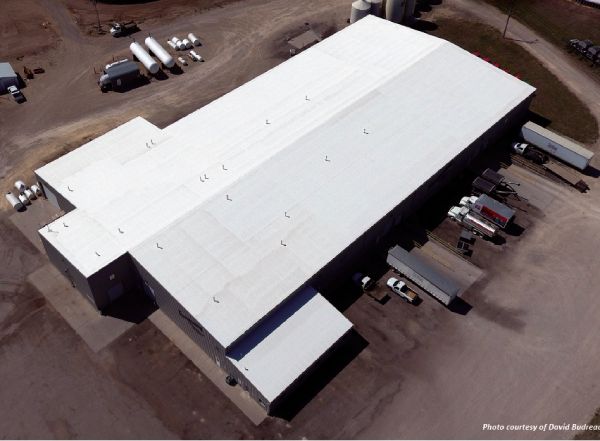 TPO Roof Restoration
What is Fabric-Reinforced Roofing? A unique system that waterproofs with a seamless acrylic coating in which a tough, flexible fabric is embedded. This combination makes a rugged, yet light weight membrane that resists splitting and rupturing- the primary cause of leaks.This system also substantially increases the strength of your roof, extends its life expectancy, and increases the energy efficiency of the building. Our Fabric-Reinforced Roofing System provides leak-free protection and exceptional energy savings for years. It maintains maximum reflectivity and energy savings because its surfaces are resistant to dirt and discoloration. Annual or bi-annual cleaning is all that's needed to keep it white. Years from now, when it's time to renew the superior protection of your roof, a simple recoat will do the job. In most cases, multiple recoats can be done for as long as vou own your building, saving you the expense of a new roof. With your recoat, our available warranties* may also be extended.​
Choose ResCo Roofing Today
Our team of experienced roofers is dedicated to providing you with the best service and quality possible. Contact us today to learn more about our residential roofing services and how we can help you protect your home.