Single-Ply Roofing: A Cost-Effective and Long-Lasting Roofing Option
Single-ply roofs can be used on residential or commercial buildings, each having its own benefits. Commercial buildings tend to use the ethylene propylene diene terpolymer (EPDM) product because it's more resistant to UV rays than thermoplastic polyolefin (TPO), which makes it less likely to crack or tear over time. Single-ply membranes are also good at insulating against heat loss during winter months. In addition, they're much lighter than other types of roofs, making them easier to install and repair if any damages are incurred during installation or later down the road.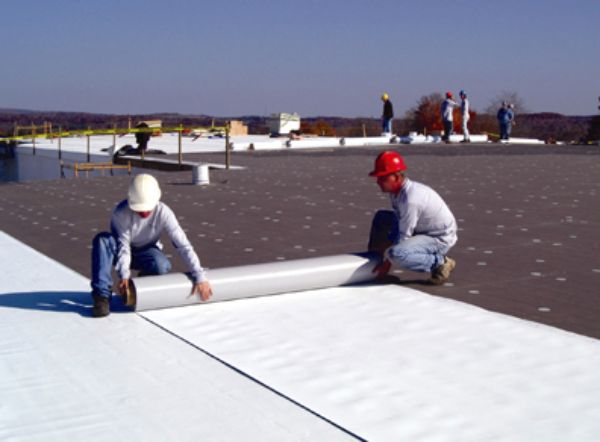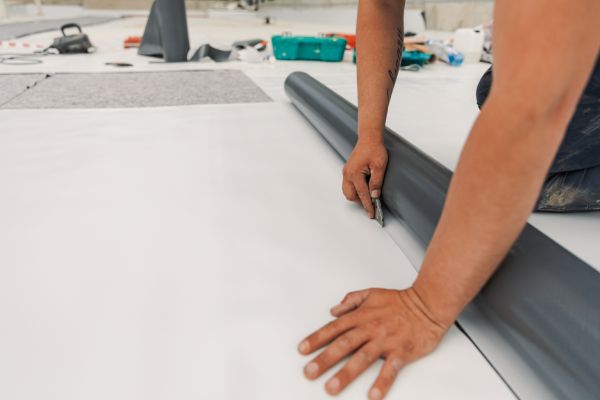 At ResCo, our roofing specialists are highly experienced in dealing with the specifics of each project and can provide advice on the best possible solutions. Single-ply roofing can be a cost-effective and long-lasting roofing option for several companies. ResCo offers two options for single-ply membranes: TPO and EPDM, either of which can provide your business with reliable cooling capability, easy installation, and low maintenance.
Benefits of TPO and EPDM
If you are in need of a durable and long-lasting roofing material that will enable you to save money on your cooling costs, TPO may be a good choice. Its reflective coating helps to keep buildings cool and is easy to clean. TPO is available in many widths and thicknesses, so finding the right product for your project shouldn't be a problem.
EPDM is a black single-ply option that is often called "rubber roofing". It is great for business owners who are looking for an easy and low-maintenance option that is resistant to UV rays and ozone damage. EPDM can be used in areas that undergo periods of extreme heat and cold without contracting or shifting, making it durable enough to withstand even the most demanding environments.
ResCo Roofing understands that choosing the suitable single-ply roof material is important, but so is knowing how it will be installed. We take the time to not only educate our customers on their options, but also help them make the right choice for their needs. Contact ResCo today to get your commercial roofing insurance claim taken care of.
We Can Help You Make the Right Decision
At ResCo, we know there's more to a commercial single-ply roof than just choosing the right material. We're dedicated to providing exceptional service and quality workmanship, and will work closely with you to select the best installation method for your low-slope roof. Call us to find out more. Our team of experienced professionals can help you get your roofing insurance claim sorted quickly and efficiently.