We Have Your Commercial Building Covered
ResCo Roofing is the commercial roofing company to trust for all your property needs. We are built on providing friendly customer service and quality workmanship for both small and large projects. Our experienced crews can help minimize disruption and interruptions to your business, and we'll craft a tailor-made plan for your project.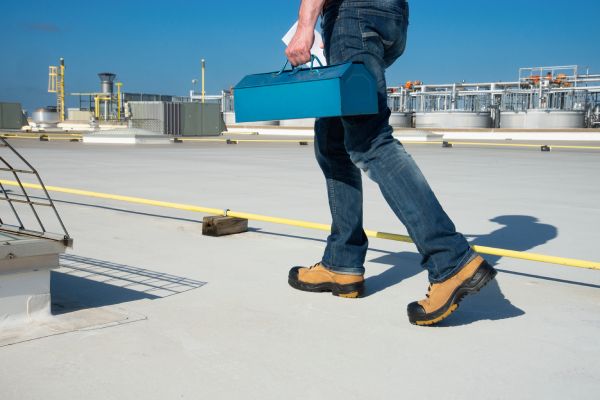 Emergency Monitoring and Response
We at ResCo Roofing understand that your business needs depend on your property being in working order. We offer exterior building solutions and emergency commercial roof repair services.
We're always available in an emergency, no matter the time of day or night. Our property management services include exterior building solutions, including gutter and downspout cleaning and maintenance, window coverings and repairs, painting, caulking, and stripping. Large-scale projects have no room for mistakes and overruns—you can count on us to get the job done right the first time.
Commercial Roofing
At ResCo, we are dedicated to helping our commercial clients handle the many important responsibilities that come with owning a business. We can help with your roof while you take care of running your business. We have a team of skilled professionals who can provide you with a top-quality roof install and commercial roof repair, as well as regular maintenance work on commercial roofs.
We know that when it comes to your commercial structure, you want it to look great and be safe. We can help with both of those things. If you are looking for a commercial roofing service to help you grow your business and protect it from the elements, ResCo Roofing can provide you with superior service! Our team is fully trained in all matters relating to commercial property, and we are qualified and insured. We also understand the coding, zoning, and permitting issues that can cause a project of any size to stall, so we don't leave you out in the lurch. 
Taking care of all of your roofing needs can be a time-consuming and stressful process. We are here to help! Contact our team today, and we will handle everything from start to finish, from insurance claim filing to the installation of your new roof. Our dedicated Commercial Insurance Specialist will keep you informed throughout the process, ensuring you have peace of mind after every job.
Call Us
When you work with a company like ResCo, we ensure the job gets done right the first time. Contact us today to learn more about how we can help you keep your commercial property up and running no matter the weather and ensure that commercial roof repair is a priority.