Metal Residential Roofing: How to Choose the Right Metal Roof Type for Your Home
If you've been researching metal residential roofing, you know there are a lot of options to consider. Metal roofs come in various styles and materials, making it difficult to decide which type is best for your needs. To help simplify this decision-making process, we'll go over key points to understanding metal residential roofing types and what factors should guide your selection. With this knowledge in hand, you can be confident that you've chosen the right metal roof type for your home.

Understand the Benefits and Drawbacks of Different Metal Roof Types
If you're in the market for a new roof, you may be considering the benefits and drawbacks metal roof types. Metal roofs offer a variety of advantages, including durability, energy efficiency, and low maintenance. However, choosing the right type of metal roof for your needs requires careful consideration of factors such as cost, style, and climate. For example, while standing seam metal roofs are a popular choice for their sleek and modern look, they may not be the best choice for areas with heavy snow loads. On the other hand, corrugated metal roofs are a more affordable option, but they may not be as durable as some other types of metal roofs.
Evaluate Your Home's Design and Climate to Determine the Best Roof Type
When it comes to selecting the best roof for your home, it's important to consider both the design and climate of your area. A well-designed roof not only enhances the aesthetic appeal of your home but also protects it from harsh weather conditions. Choosing an appropriate roof type that can withstand the climate in your region is crucial for your roof's longevity and functionality. A professional evaluation of your home's design and climate can help determine the best roof type for your specific needs. Don't leave your home's protection to chance – make an informed decision by taking into account your home's design and the climate in your area.
Consider Your Budget When Choosing a Metal Roof Type
When deciding on a new metal roof for home, it is imperative to factor in your budget. Metal roofing offers a variety of types and price points, so you'll want to carefully consider which options best fit your financial goals. A professional roofer can assist you in choosing the right metal roof type, taking your budget into consideration. While metal roofs tend to have a higher upfront cost than some other materials, their durability and longevity can save you money in the long run. By weighing your options and making a smart investment, you'll ensure that your new metal roof stays within reach financially without sacrificing quality.
Research Local Building Codes and Requirements
When it comes to building your dream home or renovating your current space, it's important to ensure that you abide by all local building codes and requirements to avoid any potential setbacks or legal issues. By conducting thorough research on your local regulations, you can ensure that your project is off to a strong start and that you're avoiding any potential code violations. From permits to building materials, staying up-to-date on local laws can help you make informed decisions that keep your project running smoothly. With the help of local professionals and resources, navigating building codes can be a manageable and stress-free part of your construction journey.
Choose a Color That Complements Your Home's Exterior Design
As a homeowner, choosing the right color for your home's exterior design can be a daunting task. The color you select will be the first thing people notice about your house, so it's important to get it right. When deciding on a color, consider the current architecture of your home, the neighborhood, and the landscape surrounding your property. A professional touch can go a long way in selecting the perfect complementary color for your home's exterior design. By working with a professional, you can ensure that the color you choose not only enhances the beauty of your home but also adds value to your property. Don't underestimate the power of color in enhancing your home's curb appeal!
Overall, a metal roof is an attractive choice for many residential homes. If you want lasting durability and protection, it should be at the top of your list. While choosing the right type of metal roofing requires research, the effort will be worthwhile when you have a roof that's consistently providing protection from harsh climate conditions and enhances your home's curb appeal. When done properly, selecting a metal roof will give you years of reliable service at competitive prices, so consider the benefits carefully before finalizing your decision.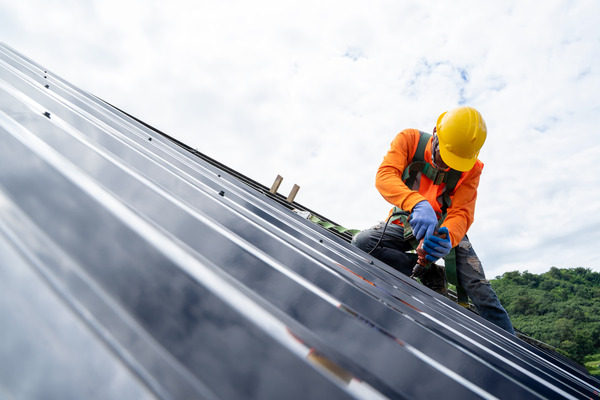 806 Green Valley Rd Suite 200 PMB 1009, Greensboro, NC 27408
(336) 365-9484