A Comprehensive Guide to Roof Installation for Your Home
Are you looking to upgrade your home and install a new roof? If so, we've got you covered! Roof installation is an extensive process that requires careful planning. In this comprehensive guide, we outline the steps needed from selecting the right materials for the job to advice on contractors. With our help, you can rest assured knowing that your project will be completed safely and efficiently. So let's get started on creating a reliable rooftop over your home!
Learn About Local Building Codes and Regulations for Roof Installation
It's no secret that local building codes and regulations can be overwhelming to navigate, especially when it comes to something as important as roof installation. However, it's essential to understand these requirements if you want to ensure that your roofing project is up to code and safe for your family or customers.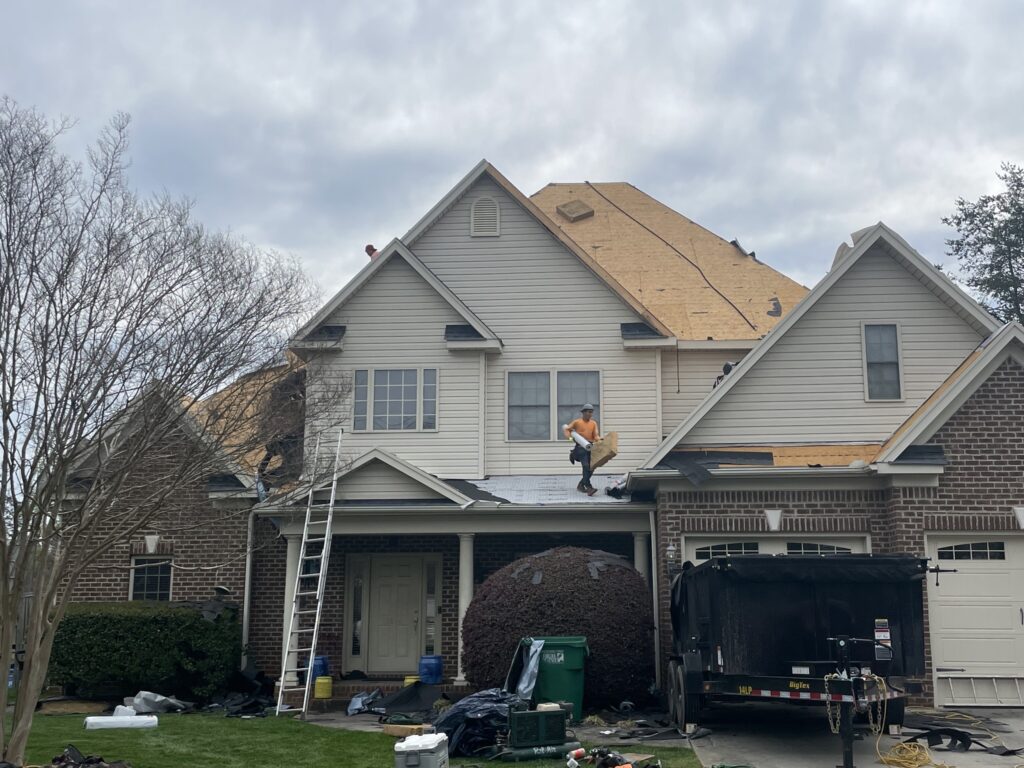 From determining the minimum slope for your roof to evaluating wind resistance and proper drainage, local building codes and regulations offer a roadmap to successful and safe roof installation. Don't hesitate to consult with local experts or contractors who have experience with these codes to make sure you're on the right track. By understanding and adhering to local building codes, you can be confident that your roof will be strong, safe, and long-lasting.
Consider Hiring an Experienced Roofer to Assist with the Project
When it comes to completing a roofing project, it's important to consider hiring an experienced roofer. While attempting to take on the project yourself may seem like a cost-effective option, it can lead to mistakes that end up costing more in the long run. an Experienced roofer will bring a level of expertise that will ensure the job is done right the first time around. They can also provide recommendations on the best materials and techniques to use, potentially saving you money on materials. Ultimately, hiring an experienced roofer can provide peace of mind knowing that your roofing project is in capable hands.
Prepare Your Home Before Installing a New Roof
If you're considering installing a new roof, it's important to prepare your home beforehand to ensure a smooth and successful installation. Before anything's done, make sure to clear the area around the roof and protect any landscaping or delicate items. Take note of any loose or damaged siding and have it repaired before the old roof is removed. Schedule a time for the installation that takes into account weather conditions and the availability of professional roofers. By taking these steps, you can help ensure a successful installation and protect your home.
Choose the Right Materials and Installation Methods for Your Roof
Choosing the right materials and installation methods for your roof is an important decision that requires careful consideration. Not only will you want your roof to look good, but you'll also want it to be durable, energy-efficient, and cost-effective.
There are many factors to consider when selecting roofing materials, such as the climate and environment in which you live, the slope and design of your roof, and the type of building you own. Proper installation is essential for the longevity of your roof, so it's important to hire a qualified and experienced contractor to ensure that the job is done right. By choosing the right materials and installation methods, you can feel confident that your roof will provide the protection and performance that you need for years to come.
Installing a new roof is both an exciting and challenging endeavor. Taking the time to understand the different types of materials, set your budget, learn local building codes, consider hiring an experienced roofer, prepare your home properly and choose the right materials and installation methods are important steps in ensuring you end up with a roof that will last for years. With careful planning and the right installation materials, you can ensure you have a safe, attractive and reliable roofing system for many years to come. With the help of an experienced professional who understands the complexities of roofs and knows what works best in your area, installing a new roof can be hassle-free. Don't take on such an important task yourself—trust an experienced team to help make sure your new roof meets all necessary safety requirements while looking beautiful.
806 Green Valley Rd Suite 200 PMB 1009, Greensboro, NC 27408
(336) 365-9484