How to Detect and Fix Roof Leak Before It Becomes a Disaster
Do you have a roof leak in your home? It can be hard to identify and even more challenging to fix. A leaking roof can wreak havoc on both the structure of your property and your bank account, so it's important that you get things taken care of right away. In this blog post, we will discuss how to detect signs of a roof leak quickly as well as how best to repair one without breaking the bank. We will provide professional advice from industry experts who have experienced their fair share of dealing with leaks and know how they should be managed. By reading through this article, you will learn exactly what steps need to be taken for successful detection and repairs that will ensure water damage does not arise in the future. So keep reading if you want all the details about keeping your house dry!
Signs of a Possible Roof Leak – Identifying water stains, mold, cracked or missing shingles, etc.
As a homeowner, identifying signs of a possible roof leak is crucial to avoid costly repairs or even a complete roof replacement. One of the most common indicators is water stains on walls or ceilings, as they can indicate water seeping in through the roof. Another sign to look out for is the presence of mold or mildew, which can thrive in moist areas and pose health risks to occupants.
Additionally, inspecting the condition of asphalt shingles is key to catching potential leaks early on. Cracked or missing shingles can compromise the integrity of the roof and allow water to penetrate. By being vigilant and recognizing these telltale signs, homeowners can ensure their roofs are in proper working order and prevent any future water damage.
How to Fix Common Causes of Leaks – Repairing broken or missing shingles, caulking around windows and doors, etc.
A leaky roof can cause significant damage to your home and leave you with costly repairs. Fortunately, there are common causes of leaks that can be easily fixed. For instance, broken or missing shingles can be repaired by replacing them with new ones, and caulking around windows and doors can be applied to prevent water from seeping in and causing damage. Regular roof maintenance can also help prevent leaks before they start. It's essential to address any leak as soon as it is detected to avoid more severe damage.
Professional Assistance for Hard-To-Reach Areas – Hiring a roofer to assess and repair hard-to-reach areas like ridge vents and valleys that can be difficult to access from the ground.
When it comes to assessing and repairing hard-to-reach areas on your roof, such as ridge vents and valleys, it's important to seek out professional assistance. Hiring a roofer who has experience and expertise in handling such delicate and challenging tasks can save you time, money, and potential safety risks. A professional roofer understands the intricacies of accessing these hard-to-reach areas and can perform precise repairs without causing further damage. With their specialized tools and equipment, a professional can quickly and effectively address any issues before they become major problems.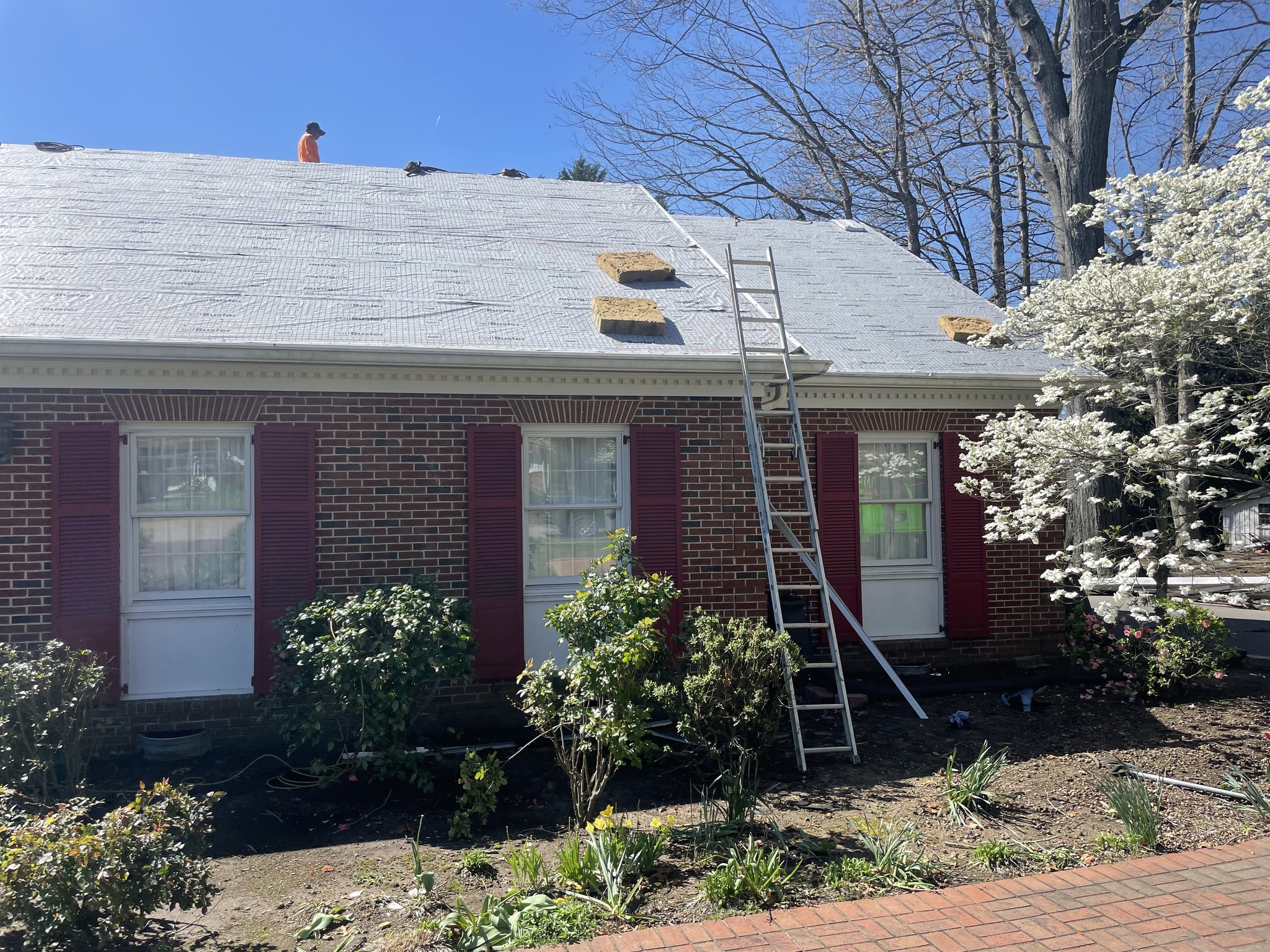 Preventative Maintenance Tips – Regularly inspect your roof for damage and schedule maintenance annually with a professional roofer to ensure your roof is in top condition
As a responsible homeowner, taking preventive measures regarding your roof can go a long way in saving you money in the long run. Roof maintenance is crucial as it plays a vital role in safeguarding your home against harsh weather conditions and other external factors. Regular inspections every few months can help detect any signs of damage early on, which can prevent costly repairs. Scheduling maintenance at least once a year with a professional roofer can also help ensure that your roof remains in top-notch condition. A professional roofer can inspect, detect and repair any damages to prevent a small issue from turning into a major one.
Ultimately, it is important to be aware of the signs of a potential roof leak and take quick action to fix it. While many basic repairs can be completed with DIY methods, for more difficult areas beyond reach, it is important to hire a professional roofer to inspect and repair your roof. It is also useful to research and understand the coverage provided by your home insurance for any related damages. Additionally, be sure to engage in preventative maintenance activities such as regularly inspecting your roof for damage and scheduling an annual professional inspection. Following these best practices will help you avoid costly repairs in the future due to unexpected water leaks or other disasters.
806 Green Valley Rd Suite 200 PMB 1009, Greensboro, NC 27408
(336) 365-9484