Five Things to Consider Before Hiring Residential Roofers
If you're considering getting a new roof, it's important to take the time and do your research in order to find the best residential roofers that fits your needs. Finding a reputable and reliable service provider can make all of the difference in assuring that your project is completed up to code, within budget, and on time. There are certain key factors you should consider prior to selecting an experienced residential roofer – from materials used, level of craftsmanship provided, cost estimates supplied, safety standards followed as well as customer service expectations. Read below for five tips on finding the perfect roofing specialist for your next project!
Check the credentials of the residential roofers
Before hiring any contractor or service provider, it's always important to ask for references from previous customers. Not only will this give you an idea of the quality of workmanship, but it can also provide valuable insight into the contractor's communication style and customer service.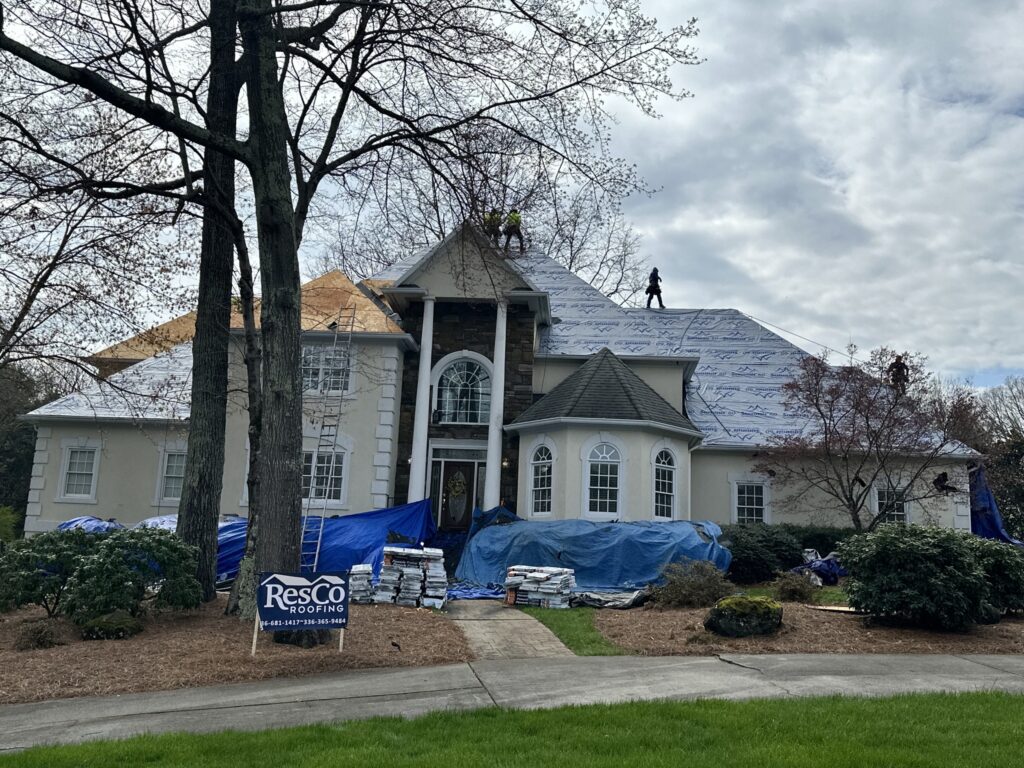 If possible, take it a step further and visit the homes of these references to see the work firsthand. This will give you a much better understanding of how the project turned out and help you feel confident in your decision to hire this particular contractor. Don't be afraid to ask for references and take the time to do your due diligence – it will pay off in the long run.
Get quotes from different contractors to compare prices and services offered
When it comes to finding a contractor to handle your home renovation or improvement project, it's important to do your due diligence. One of the most significant things you can do is to get quotes from different contractors. By doing so, you can compare prices and services offered to make an informed decision. This process ensures that you're getting the most value for your money and can help you decide which contractor is the best fit for your needs. As a professional, you want to ensure that the contractor you choose can deliver high-quality work at a fair price.
Make sure they have the proper licenses and certifications
When it comes to something as important as your home's roof, it's crucial to work with professionals who are properly licensed and certified. By thoroughly checking the credentials of the residential roofers you're considering, you can ensure that they have met all of the necessary requirements to provide you with quality workmanship. Don't be afraid to ask for proof of their licenses and certifications, as a reputable roofing company should be happy to provide this information. Taking the time to verify their qualifications can save you a lot of headaches and money down the line, ensuring that your roof is in good hands.
Make sure the roofer has liability insurance in case of any accidents or property damage
When hiring a roofer, one of the most important things to look for is liability insurance. Roofing can be a dangerous job, and accidents can happen. If the roofer you hire doesn't have liability insurance, you could be held liable for any injuries or property damage that occur during the project. Hiring a roofer with liability insurance not only protects the workers on the job but also provides peace of mind for the homeowner. So, before you hire a roofer, make sure you ask about their liability insurance coverage.
Review any warranties or guarantees that come with the job
When hiring a contractor to install a new roof, it's important to review the warranties or guarantees that come with their work. This can provide you with peace of mind knowing that you are covered in case any issues arise down the line. A reputable contractor should offer a guarantee or warranty for their workmanship and the materials used. It's recommended to inquire about the length of the warranty, what it covers, and any exclusions that may apply. Taking the time to review and understand the warranty terms can save you from any unexpected repair costs in the future.
When it comes to finding the best residential roofer for your project, it's important to take the necessary steps to ensure that you are getting the best quality contractors. Consider performing thorough background checks and obtaining quotes from local companies. Always make sure that any company you work with is properly licensed and insured, as this will prevent costly delays or unexpected damages down the road. The right roofer can make all the difference in completing your project on time and within budget, so take your time and choose wisely.
806 Green Valley Rd Suite 200 PMB 1009, Greensboro, NC 27408
(336) 365-9484